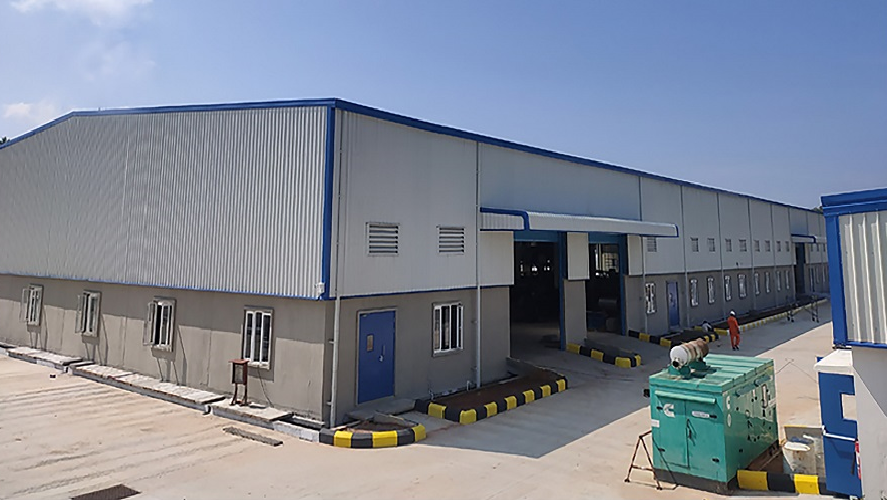 Hariharan Foundations began as a modest Construction Engineering Contracting Firm in 2001. Today, the Company is at the forefront of industrial and commercial construction in Tamil Nadu, Andhra Pradesh & Puducherry. Moreover it has successfully executed many turnkey projects including Civil, PEB and MEP services.
After it successfully diversified into RMC, it is now diversifying into full fledged pre engineered solutions for buildings &factories besides regular structural steel fabrication. Hariharan Steels offers Consultancy, Design, Fabrication, Supply & Installation of factories & buildings.
Hariharan is working with internationally acclaimed engineering practices.It has a complete testing facility to inspect incoming raw materials, as well as finished products
At Hariharan, the safety of employees is paramount. Training on safety is conducted at regular intervals and in addition, permanent safety officers are deployed at every unit to ensure maximum safety. Primary and secondary fall protection is maintained and PPE is used at all sites for utmost safety. Every single employee at Hariharan is insured. All the safety practices at Hariharan are in accordance with the globally-acknowledged pre requisites, thereby giving you a perfect Building Solutions provider to partner with.
Complete turnkey civil and steel construction solution from designing to erection, along with after-sales-service all under one roof.
All the buildings are designed in accordance with the latest editions of the following codes with the latest Design and Detailing Softwares like STAAD.PRO and Tekla.